Cyclone Seroja: Families left homeless tell of 'terrifying' night as roofs ripped off houses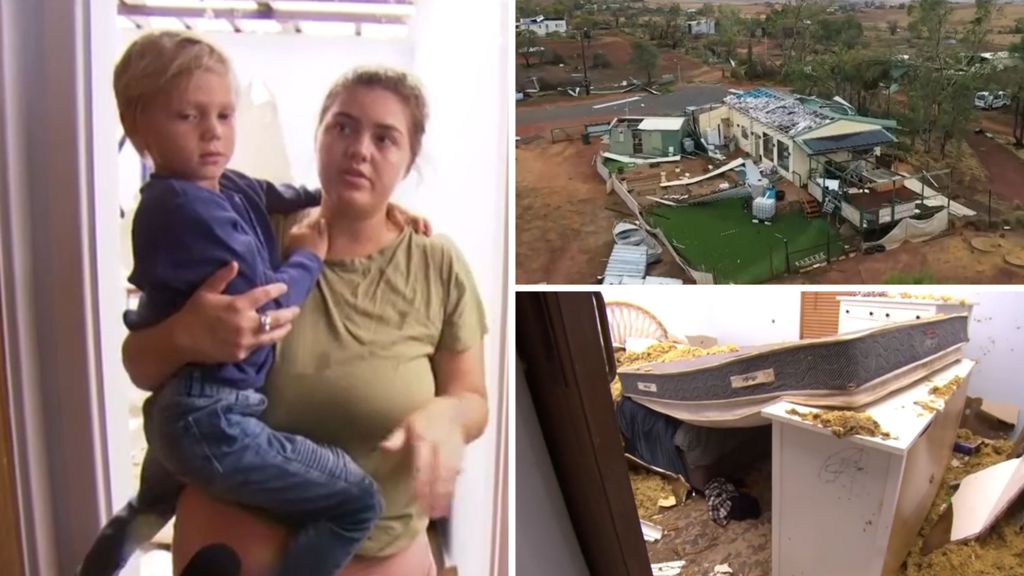 Residents caught in the path of Cyclone Seroja have re-lived their night of terror.
Seroja smashed into Kalbarri, 570 km north of Perth, as a Category 3 cyclone around 7 pm on Sunday night, packing 170 km an hour winds.
See the destruction caused by Cyclone Seroja in the video above
Residents spent hours listening to the terrifying sound of the town being torn apart.
Many people have been left homeless and power and communications are still down in the popular tourist town.
One family in Northampton, inland from Kalbarri, was forced to huddle for survival under a mattress as their roof caved in on top of them.
Northampton's establishment predates cyclone ratings – and the evidence can be seen in shattered homes and lives.
Even more recently…