How to tell deadly funnel-webs from trapdoor and black house spiders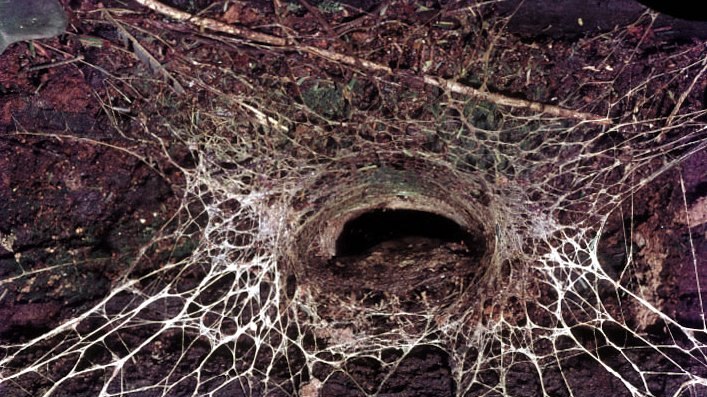 What do you think of when you hear the name "funnel-web spider"? Perhaps a spider that builds a funnel in its web?
On that count, then, you might think this web on a door frame is a funnel-web's home.
But according to spider expert Helen Smith from the Australian Museum, funnel-webs are not likely to build on door frames.
Their webs also have a different design, with characteristic "trip lines" to alert the spider to passing prey.
The door frame web was, in fact, built by a black house spider, which doesn't have the deadly venom of an Australian funnel-web.
Dr Smith says a lot of people think they have dangerous funnel-webs in their homes when they don't and online…