Huge rip forms off WA as south coast pounded by big swell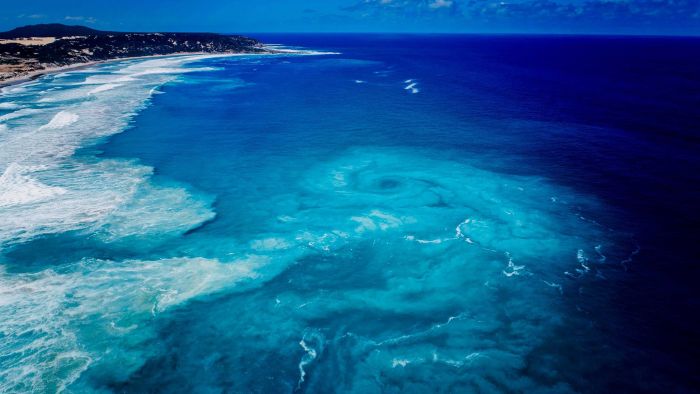 A drone photographer has snapped a spectacular image of a huge "flash rip" that formed off the south coast of Western Australia on the weekend.
The image was taken on Sunday at Hamersley Beach, in the Fitzgerald River National Park, by Dene Bingham.
Oceanographer Craig Brokensha said the maelstrom was generated by the big swell that hit the coast on the weekend.
"That's a big flash rip, there's obviously been a big set," he said.
"All that water has piled up on the beach and then surged out along a gutter.
"You can see once the water rushes out, in the whirlpool it spins back and goes either left or right.
'Quite scary'
Mr Brokensha said getting stuck in the rip would be similar to feeling like you were…