Organised Crime Squad seize HUGE amount of drugs and cash Detectives from the S…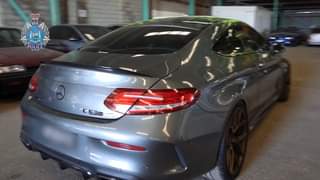 Organised Crime Squad seize HUGE amount of drugs and cash
Detectives from the Serious and Organised Crime Division (SOCD) continue to identify and disrupt established criminal networks involved in the
importation and distribution of illicit drugs in Western Australia.
Recent operations targeting the distribution of methylamphetamine and heroin resulted in 19 arrests, 52 charges and the seizure of the following items:
– Approximately $7 million cash
– 3kg of methylamphetamine
– 28kg of heroin
– 6 firearms
– 3,000 rounds of ammunition
In the last financial year, the SOCD have seized around $58 million and a combined total of over 300kg of heroin, cocaine and methamphetamine.
Click here to view the original post.