Read the full press conference transcript, Christian Porter denies historical rape allegation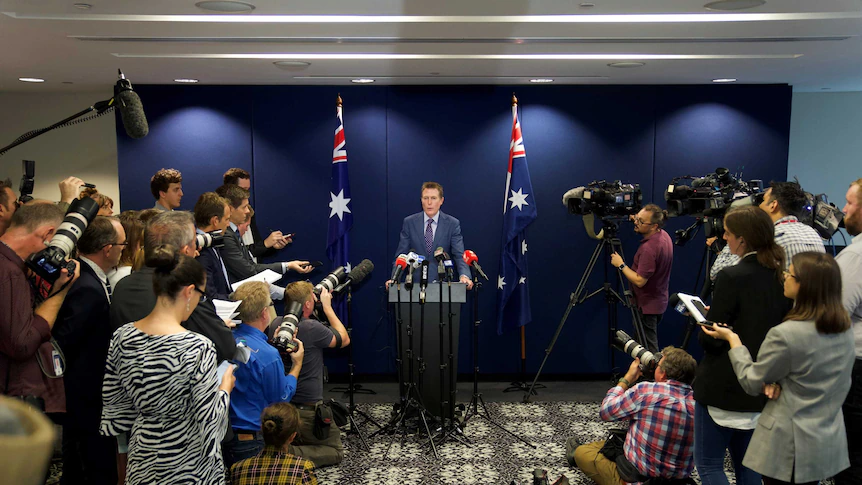 Christian Porter has identified himself as the Cabinet minister who is facing a historical rape allegation.
The Attorney-General fronted the media in Perth to strenuously deny that he raped a woman in 1988, long before he entered politics.
Read the full transcript of the press conference below:
Christian Porter: I just wanted to start by saying something to the parents who are grieving for the loss of their adult daughter.
I only knew your daughter for the briefest periods, at debating competitions when we were teenagers about 33 years ago.
I was 17 years old and I think that she was 16 years old.
And in losing that person, your daughter, you have suffered a terrible loss, and you did not deserve the frenzied politicisation of the…