Thief steals toddler's lifesaving oxygen tanks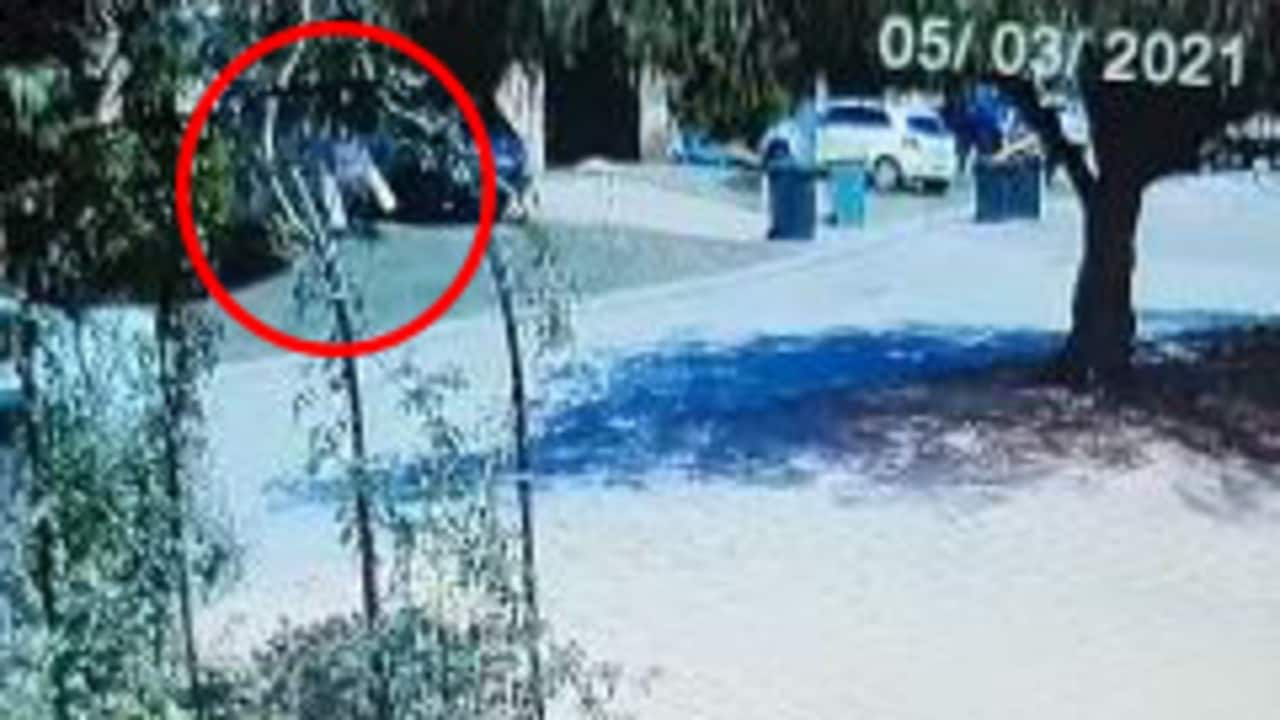 A heartless thief has been captured on video taking half a dozen lifesaving oxygen cylinders from a home where a seriously ill toddler lives.
The mother of the toddler, Madison Dobels, has posted a 90 second video of the thief raiding their Kwinana home on Friday morning on social media.
The vehicle can been seen first driving past the house, before completing a U-turn in a cul-de-sac and parking outside the house.
It's then a man jumps from the driver's side of the vehicle and twice scampers across the yard, returning each time with multiple large oxygen tanks before making his getaway.
Ms Dobels has explained how her son Tekoa, 21 months, requires the oxygen to live and desperately wants the cylinders returned.
"Anyone know this car or…